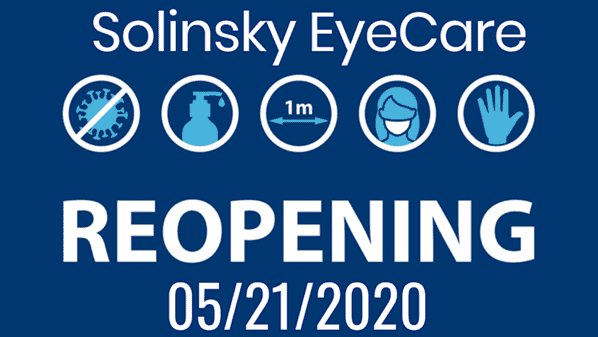 We will be reopening most of our offices for all care starting 05/21/2020.  When you come in things will be different compared to when you came into our offices before.  Due to the COVID-19 pandemic we have many new protocols in place to keep you and our staff safe.  Here is a list of the protocols we have in place:
1. We are requiring all patients to wear face masks upon arrival and throughout your appointment
2. Please bring you mobile phone in case it is necessary to communicate with you while onsite
3. We love accommodating your guest who aid in the support of your care, but currently, this is not safe. Unless there is a true need for a caregiver; anyone accompanying you will need to wait in their car
4. At check in, everyone will have their temperature checked and a short history to insure you haven't had any exposure to COVID-19. This protocol will also be applied to our staff and doctors on a daily basis
5. In order to follow social distancing guidelines; the chairs in our lobby will be placed 6 feet apart or more, and we will focus on social distance protocols throughout your visit
6. Doctors and technicians will wear masks, gloves and other personal protective equipment throughout your visit
7. Our facilities, exam rooms and treatment rooms will be disinfected multiple times throughout each day; especially before and after each patient is seen
8. For your convenience, our physicians will be offering virtual eye exams for NON vision threatening conditions
If you have any questions regarding these protocols or if you would like to schedule an eye examination please call (860) 233-2020 today.