Dr. Alan Solinsky describes how COVID-19 affects the eyes. Click Here to watch Dr. Solinksy's interview.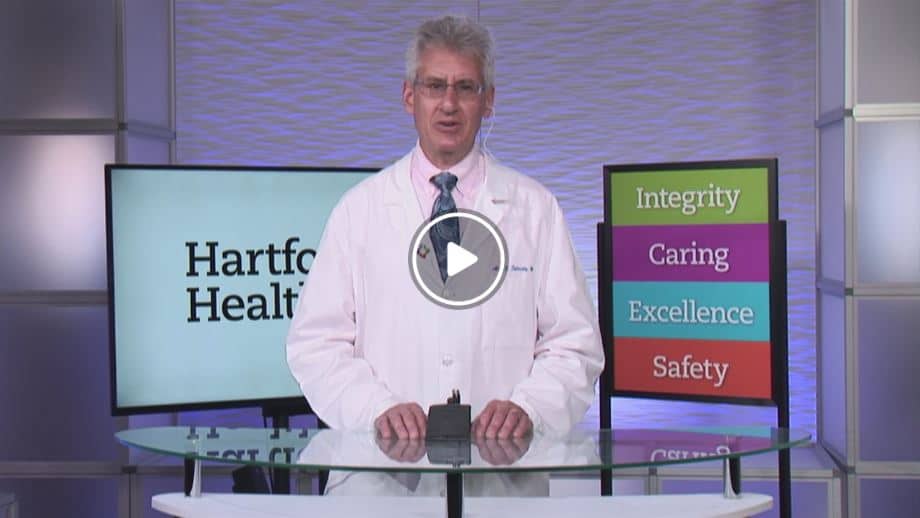 COVID-19, Cataracts and Your Eyes
The COVID-19 surge is finally subsiding, Connecticut is reopening and it's safe to go back to your eye doctor and have your cataract surgery rescheduled.
"There was a drastic 80 percent reduction in patients seeking eye care during COVID-19," says Dr. Alan Solinsky, a West Hartford ophthalmologist and a member of the Hartford Hospital Eye Surgery Center and Rocky Hill Surgery Center, "largely due to the elderly makeup of their patient base, and the American Academy of Ophthalmology's order for practices to stop seeing routine patients to maximally protect their patients and staff."
During the state's "Stay Safe, Stay Home" period, only retinal injections, urgent care and emergency surgeries continued. Elective cataract surgeries were put on hold.
Across the country, that amounted to over 500,000 patients delaying their much-needed cataract surgery. Although cataract removal is elective surgery, it's frequently life-transforming, allowing people to drive safely again, read, play golf, pursue their favorite hobbies and safely perform important daily tasks.
"I've had about 300 patients who needed to delay their surgery," says Dr. Solinsky. "Only now am I seeing them back in my office, many with significantly decreased vision since I last saw them in February."
With health experts warning of a possible second wave of COVID-19 in the fall, Dr. Solinsky also recommends that people return to see their eye doctors sooner than later for glaucoma and retina exams and other routine exams. It's especially important for people who need cataract surgery to schedule as soon as possible.
Dr. Solinsky says his office uses virtual health visits via computer or mobile device, when possible. For patients who need an in-person visit, whether for an exam or cataract surgery, Dr. Solinsky says his office and surgery centers use new safety protocols to minimize patients' time in the office and interaction with staff and other patients.
Online and phone registration is encouraged. On the day of their appointment, patients call the office from the parking lot to announce their arrival. All patients and staff undergo a health screening and have their temperatures checked. Patients, staff and doctors must wear masks and all surgical patients must have a negative COVID-19 test within five days of their surgery.
In very rare cases, COVID-19 can affect your eyes as a viral conjunctivitis. If you are having COVID-19 symptoms and red, itchy eyes, call your primary care doctor and get a COVID-19 test.