Serving Eye Care Patients in West Hartford, Hartford, East Hartford, Enfield, Newington, Vernon, Avon, Glastonbury, and Wallingford
Solinsky EyeCare is proud to offer you state-of-the-art optical services in our 10 convenient offices located throughout the Hartford area. Our full selection of eyewear is available at competitive prices, and we take pride in providing our patients with the latest eyeglass frame styles, sunglasses, and personalized custom lens options.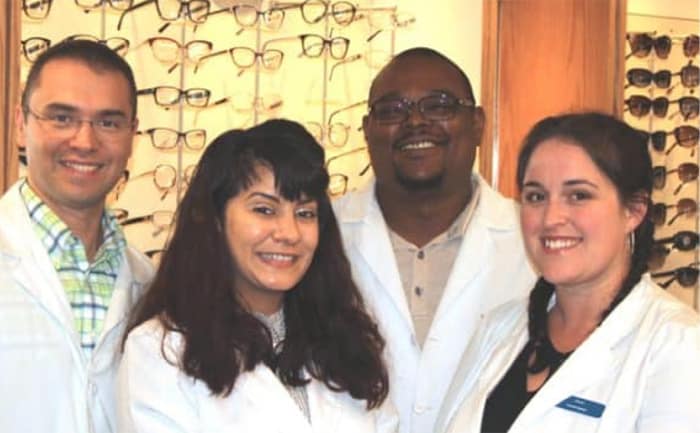 Our experienced Opticians will assist you with your visual needs while using the most advanced lens designs and treatments available. We participate with many eyeglass vision plans, including VSP and EyeMed. Feel free to inquire about participation with your specific vision plan. Solinsky EyeCare guarantees the lowest prices and your complete satisfaction. Visa, Mastercard, and Discover credit cards are always welcome. We also accept Medicare assignment for your first pair of prescription eyeglasses following cataract surgery for eligible participants
Stop in today to see our exceptional eyewear selection including top brands: Tom Ford, Lafont, Prada, Kate Spade, Morel, Emporio Armani, RayBan, Tiffany, Nike, Ted Baker, Michael Kors, and Maui Jim. For Husky patients, you can also check out our complete line of plan-approved eyewear.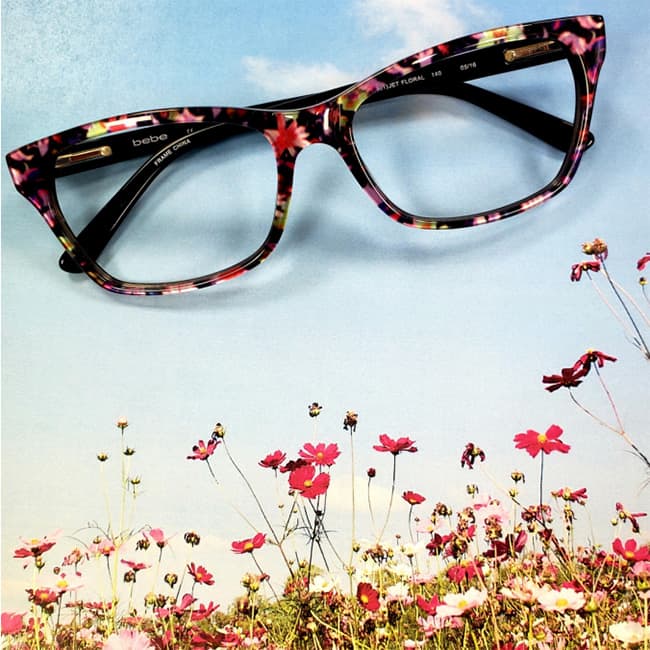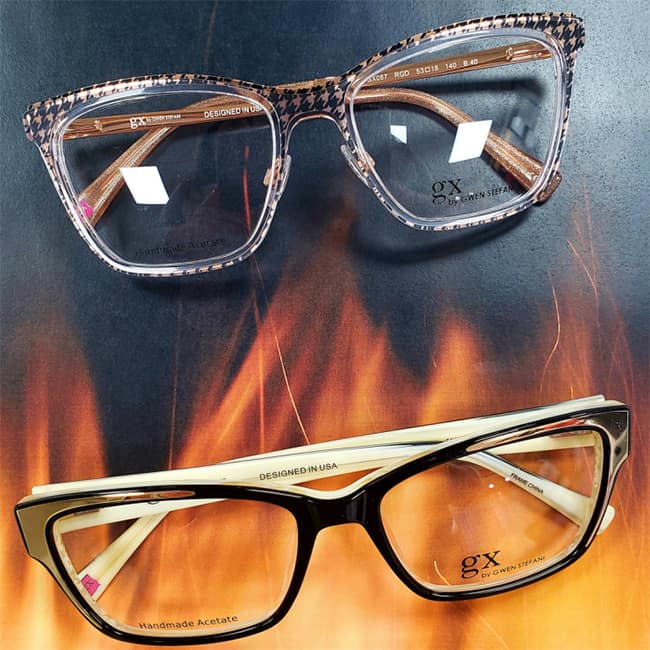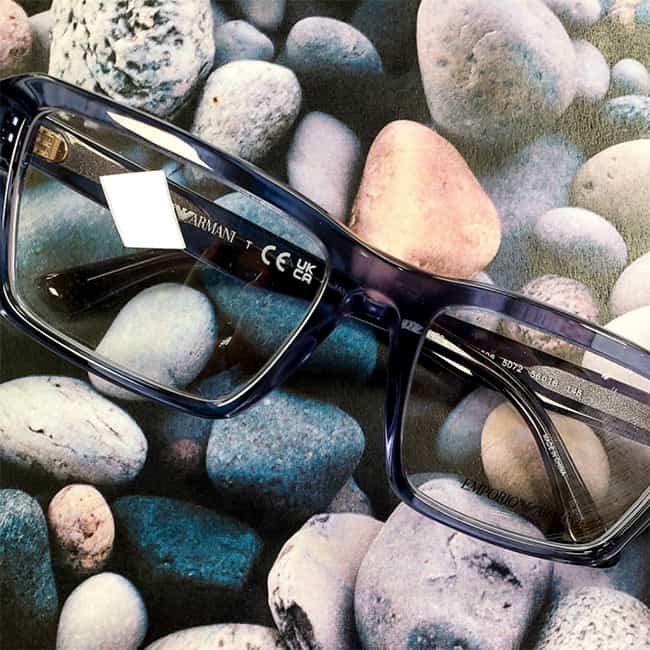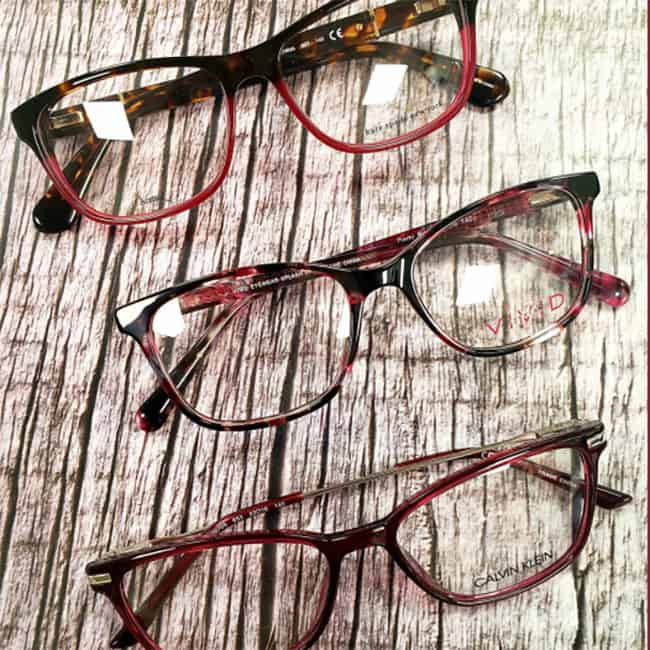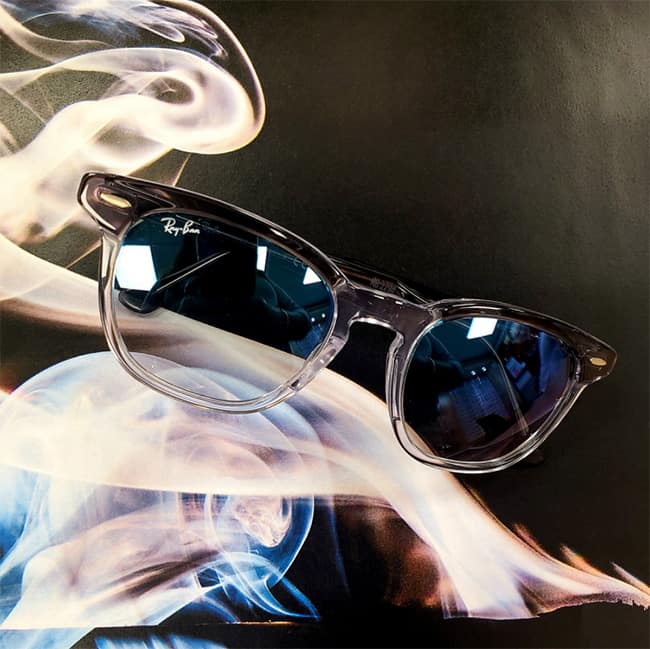 Lens Technologies Available to Our Patients:
Crizal® No Glare Treatment – virtually eliminate glare and great for night time driving by eliminating headlight glare.
Varilux® Progressive Lenses – (no line multifocal) – are the nearest to natural vision. They can create a sense of constant clarity at all viewing distances. They are ideal for all first time multi-focal lens wearers.
Transition® Lenses – automatically darken in sunlight and lighten indoors, allowing the wearer the convenience of one pair of glasses for indoors and out.
Xperio® Polarized Lenses – eliminate all indirect reflection such as from water or snow, allowing greater depth perception and visual acuity. Excellent for many sports including boating and skiing.
DriveWear® – the first changeable polarized outdoor lens. It darkens outside as well as behind the windshield. This lens reacts to all different outdoor weather and light conditions.
High Index (Thin Lenses) – are considerably thinner and lighter lenses. They weigh less and are much more comfortable to wear.
U.V. Filter – is highly recommended for its ability to protect the retina from the harmful effects of ultraviolet light, and for this reason is also required for all post-operative cataract patients.
Polycarbonate Lenses – are the most impact resistant lenses. They too are made of a thinner, lighter material. The use is mandated for children under the age of 14 because of the superior safety features.
Bifocal Lenses – in the past this has been the most common style of multi-focal lens. It allows the patient to see in the distance and close up with the same pair of glasses.
Computer Lenses – if you're viewing a computer video display terminal (VDT) you may need variable focus lenses. These help correct vision for the computer screen and the immediate vicinity.
Eyezen+ SV Adaptive Lenses – reduce strain from viewing digital devices so your eyes don't feel so tired and irritated at the end of the day.
Learn More About Our Optical Services
Please contact us today to schedule an appointment for a comprehensive eye exam with our knowledgeable Hartford area Optometrists and Ophthalmologists. Solinsky EyeCare provides high-quality vision care and hearing services to ensure that our patients receive the superior standard of care that they deserve.
Solinsky EyeCare has 10 Convenient Locations Throughout the Hartford Area